Is it time for foundation repair on a Pittsburgh property? Have you been putting off this work because you're afraid of the cost? If so, you're certainly not alone! Homeowners often worry about how much their needed foundation repair might cost and if they can afford that work.
Before you go another day without needed fixes, note that foundation damage gets worse the longer it's ignored. It's also helpful to consider that foundation repair isn't always as expensive as you might assume! Check out some typical foundation repair costs in Pittsburgh so you know what to expect from your contractor's quote.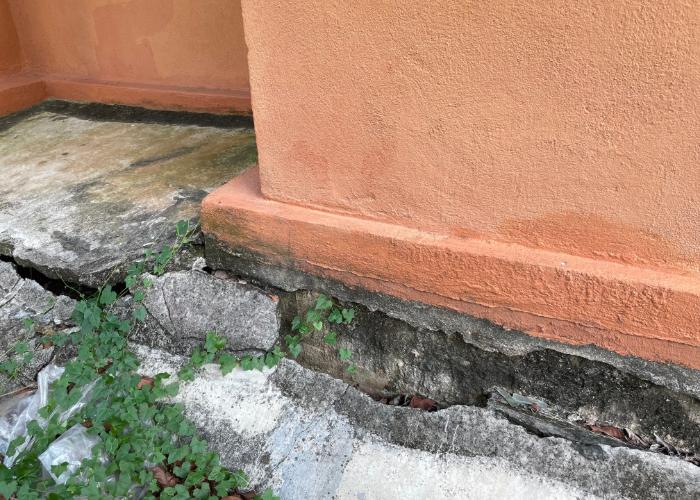 What Does the Average Pittsburgh Foundation Repair Cost?
Your expected foundation repair costs will vary according to foundation design and materials, and the extent of the damage.
Foundation crack patching
Patching foundation cracks as soon as they appear keeps them from getting wider and deeper. Patching also keeps out moisture, protecting interior building materials from water damage.
Foundation crack repair can cost as low at $150 to $300 per visit, or as much as $1000 on average. The materials used for patching do degrade eventually. In turn, you might plan on having the service repeated every 3 to 10 years.
Foundation leak repair
Cracks that have worked their way through concrete might risk leaks. Excessive moisture, such as from a burst pipe, can also risk foundation leaks. Foundations also have what is called weeping tiles, or a system of hoses that direct moisture away from the structure. Damage to these weeping tiles or drains also risks foundation leaks.
Repairing foundation leaks requires excavation, which is why it's costlier than crack patching. Most foundation leak repairs average around $1500 to $4000 or more, depending on the extent of the damage. Leak repair often lasts decades, if not indefinitely.
Bowing basement wall repairs
When basement walls crack or otherwise weaken, they might start to bow inward. This issue needs immediate repairs, as those walls can then crumble! Attaching carbon fiber straps across their fronts keeps those walls in place.
Most basement wall repairs cost between $75 and $400 per square feet, or $350 to $1000 per strap. Homeowners might expect to pay an average of $5000 to $6000 in total for these repairs.
Underpinning and house leveling
Underpinning inserts heavy-duty pins or poured concrete piers into the ground around the foundation. These pins or piers are attached to foundation concrete, bolstering it and adding support. Homeowners might expect to pay between $1500 and $3500 per pin or pier.
House leveling uses a grout or slurry mixture poured under the foundation, to float the house back into position. This process might cost as little as $350 and up to $1500 or more, depending on how much slurry is needed.
Underpinning and house leveling are often performed together, to lift a sunken foundation and keep it in place. Homeowners might pay an average of $30,000 for these services as well as engineering surveys, grading, and other repairs.
What Happens If You Ignore Foundation Repair?
While average foundation repair costs might seem a bit steep, it's never a good idea to ignore needed fixes! Cracks often get larger over time, and can risk a sinking structure. In turn, what was a minor repair might eventually require underpinning and house leveling.
A weak foundation also can't support a house as it should. Eventually, wood framing might pull and settle, risking cracks and other damage. Cracks might also form along drywalled surfaces, including interior walls and ceilings. Hardwood floors and wood subflooring can also crack or buckle.
Moisture seeping in through foundation cracks can also affect interior building materials and surfaces. That moisture can risk wood rot, leading to framing damage. Mold and mildew can also form and spread, risking costly cleanup and repairs!
Damaged foundations can also lower property values. You might lose equity in your home or have a tough time selling the property if you decide to put it on the market. On the other hand, investing in foundation repair now can ensure your house holds its value over the years.
Pittsburgh Foundation Repair Pros is happy to bring this information about Pittsburg foundation repair costs to our readers. Hopefully, you found it useful and it helped answer your concerns about what to expect. If you're in the market for durable, reliable foundation fixes on your property, call our Pittsburg foundation repair contractors. We offer full-scale crack patching, leak repair, basement repair, and underpinning. All our work is fully guaranteed. To find out more, give us a call today!